Create project
First of all, please create a project for the tutorial.
| | |
| --- | --- |
| Project Name | ArborTutorial04 |
| Mode | 2D |
| Assets to import | Arbor |
For information on creating projects and importing Arbor, please refer to "Preparation for using Arbor".
Import tutorial package
This time, there are packages in which objects used in this tutorial are arranged in advance, please import here.
Download "Tutorial04" Tutorial04.unitypackage – Downloaded 371 times – 3 MB
or details on how to import asset packages, see the Unity official manual "Asset Packages".
Note
If your browser is Firefox, the downloaded data may be corrupted.
If the package import fails, please download it with another browser such as Edge or Chrome.
Open the tutorial scene
First, open the scene prepared in advance.
Double-click "Assets/ShootingGame/Scenes/Stage scene" from the Project window.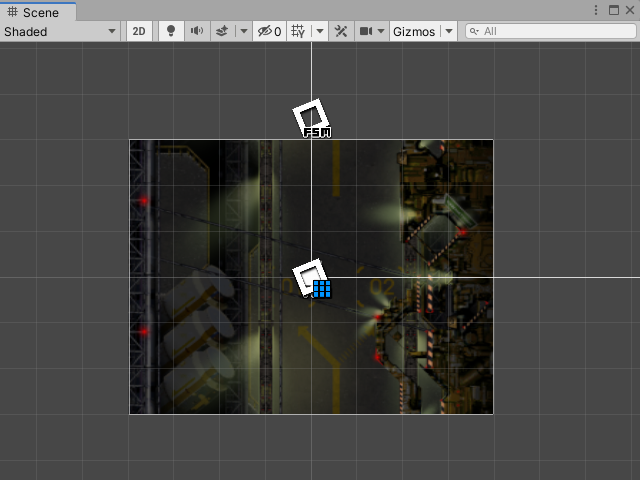 Game window setting
The game this time is made to have an aspect ratio of 4:3.
Change the aspect ratio of the Game window to 4:3.
GIF
Play Check
Let's play the game by pressing the play button as it is.
When you press the X key on the title screen, the game starts and your aircraft appears.
The operation method is as follows.
| | |
| --- | --- |
| Movement of own machine | Arrow keys / WASD keys |
| Shot | X key |
In this time we will add new enemy aircraft and create specific movements and enemy bullets. Enemy aircraft will also appear, and will release enemy bullets.
Next Step