Updated content
Add: OnMouse system Transition add
Fix: move when the scroll position correction to the selected state
Other: modified to sort the state list by name.
Other : change to be able to place the infinite state also to the upper-left direction of Arbor Editor.
Other : To renew the manual site.
Asset Store
For OnMouse system Transition
It came to be able to transition from the input receipt of OnMouse system.
GIF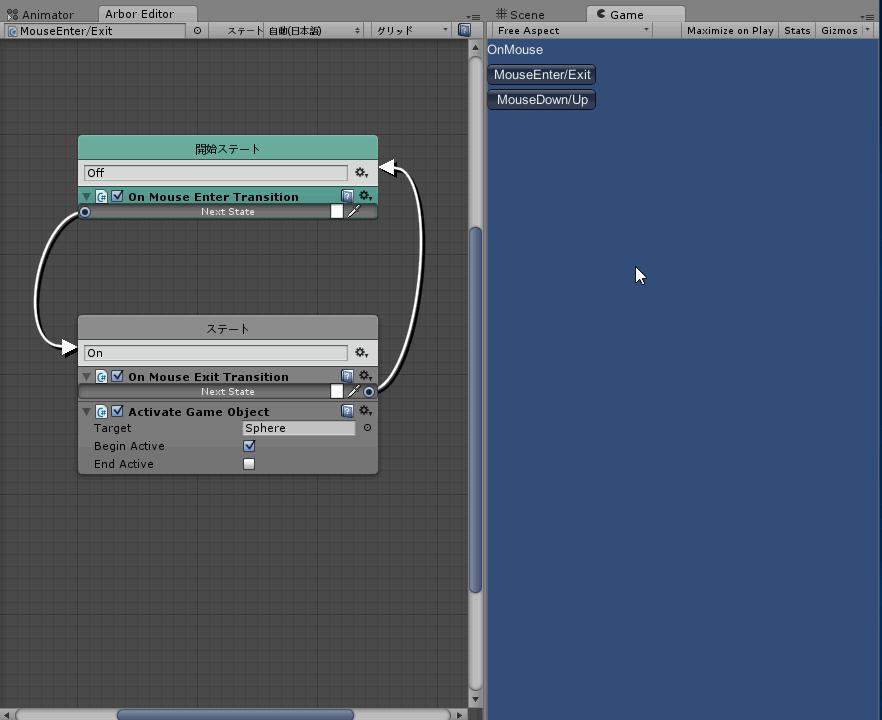 Please use it when you want to click on the object.
Reference