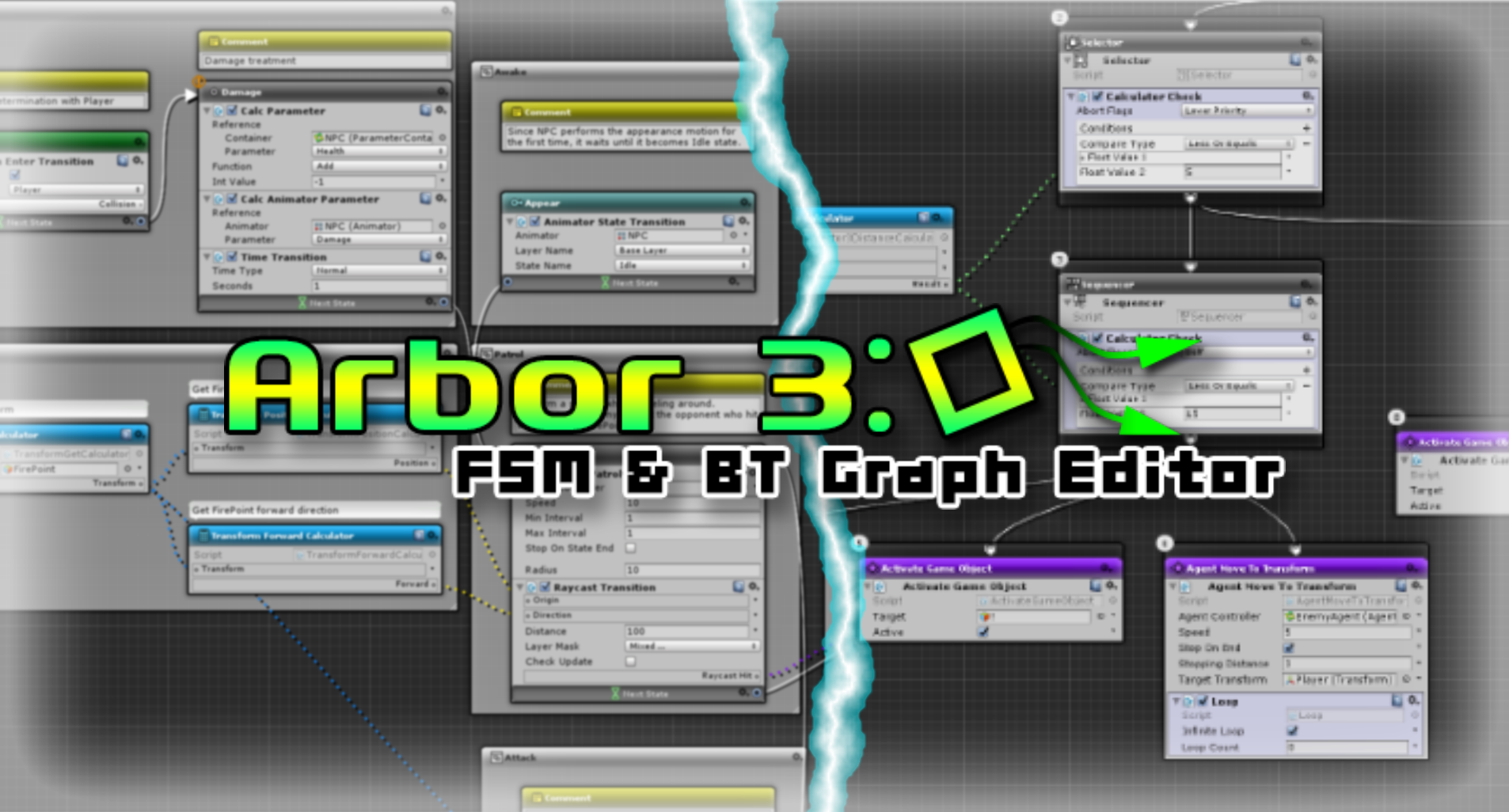 Update contents
CHANGES
Arbor Editor
Changed to use the button style for the icon button of the node header.
When StateLink is connected, change the background style so that the gear icon is easy to see.
FIXES
Arbor Editor
Support for Unity 2019.1.0a5.
Build
Fixed an error when building to Universal Windows Platform.
Asset Store
Update procedure
Please follow the procedure below when updating Arbor.
Please be sure to make a backup of the project before the update.
If you are opening an existing scene, create a new scene from "File / New Scene" in the menu.
If you are opening the Arbor Editor window, close it once.
Already Removed Arbor folder that have been imported.
Import a new version of Arbor.