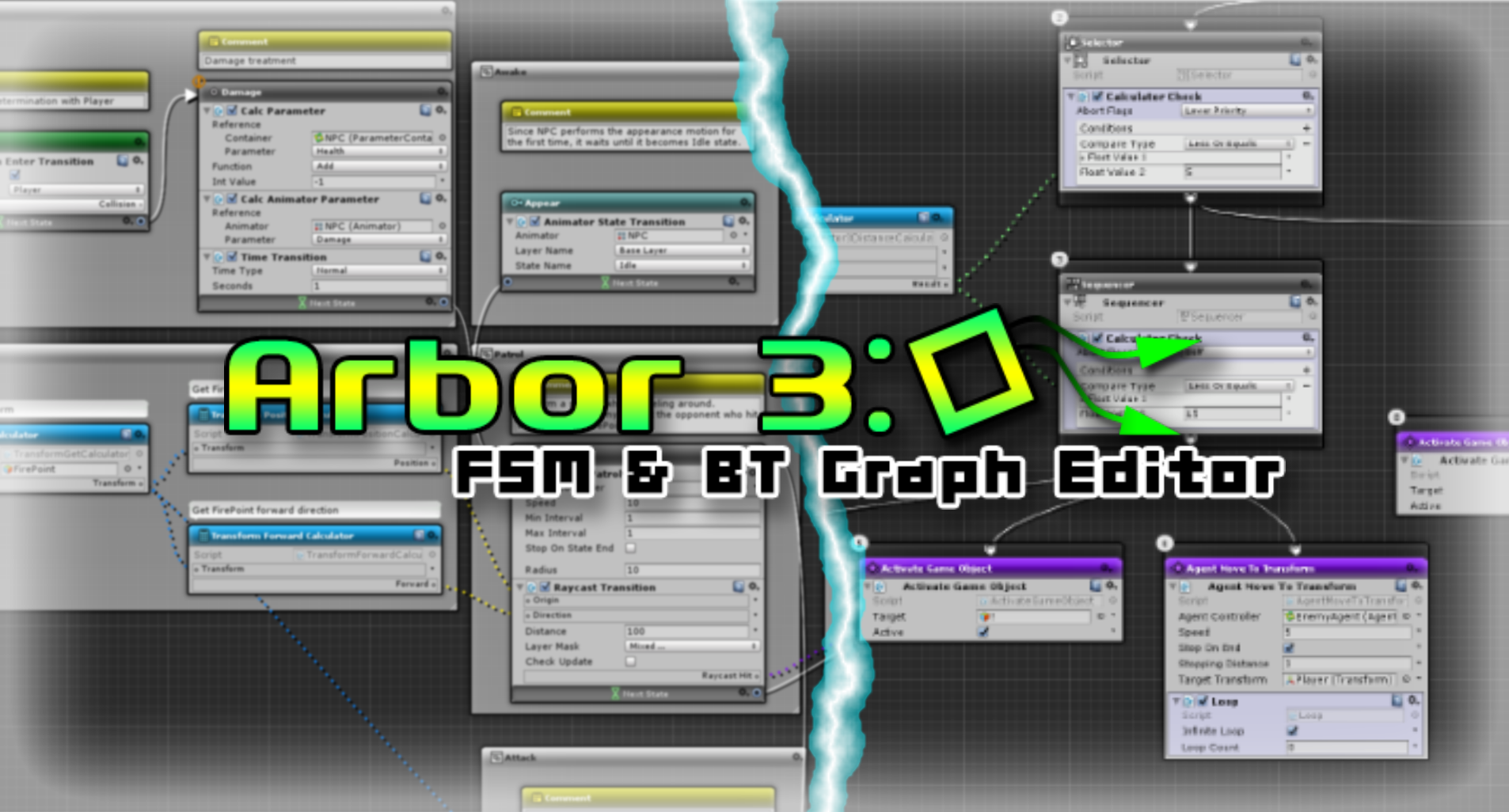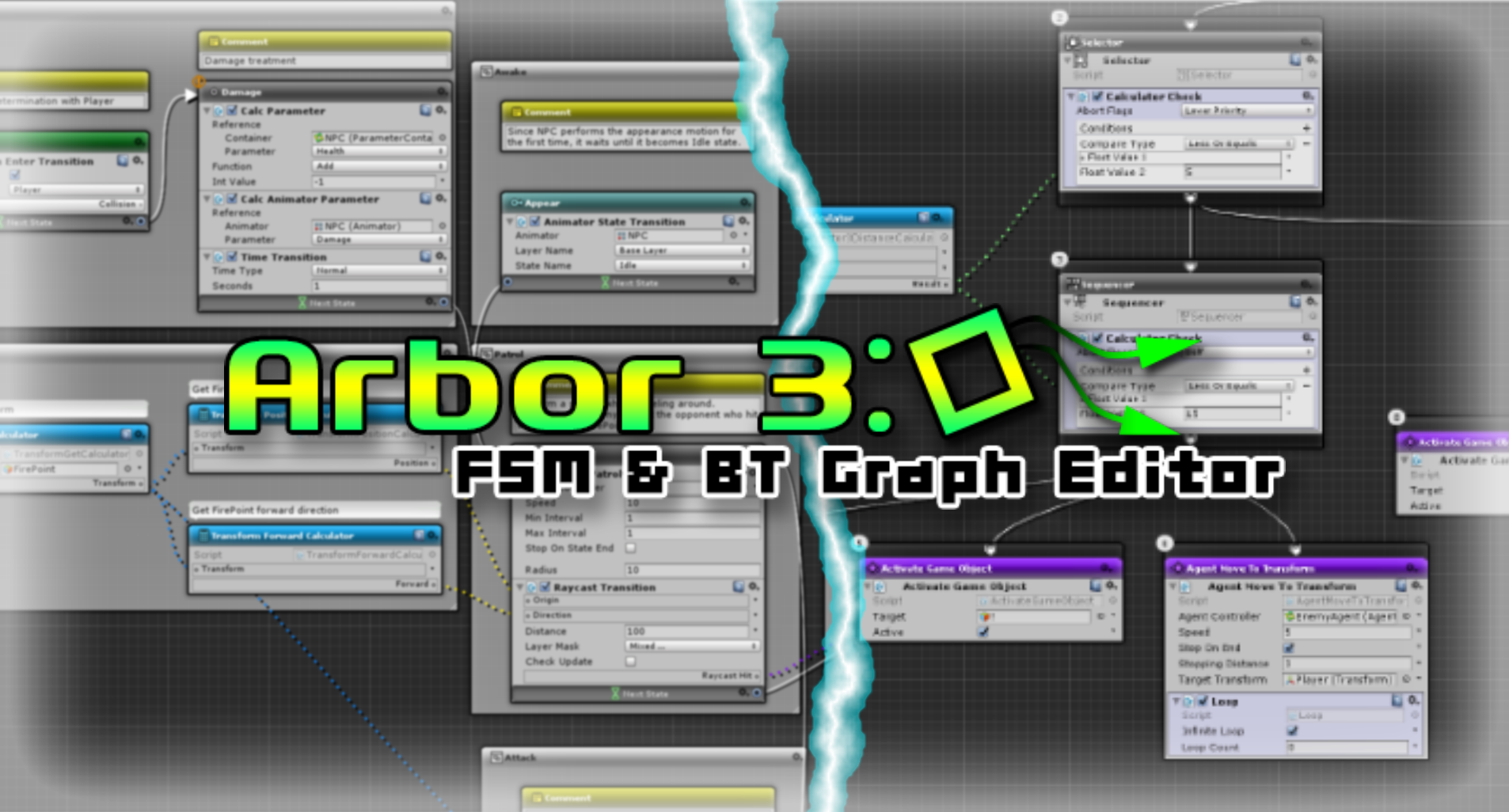 Update contents
ADDITION
Built-in StateBehaviour
Added AgentWarpToPosition
Added AgentWarpToTransform
Added TransformSetPosition
Added TransformSetRotation
Added TransformSetScale
Added TransformTranslate
Added TransformRotate
Built-in ActionBehaviour
Added AgentWarpToPosition
Added AgentWarpToTransform
Built-in Calculator
Added StringConcatCalculator
Added StringJoinCalculator
Scripts
Added Warp method to AgentController.
Added OnGraphPause, OnGraphResume, OnGraphStop callback to NodeBehaviour.
FIXES
ArborFSM
Fixed a problem that transition number does not increase if TransitionTiming.Immediate transition is made except State callback method.
Fixed that the OnStateEnd method will not be called back when ArborFSM.Stop() is called.
BehaviourTree
Fixed that the OnEnd method will not be called back when BehaviourTree.Stop() is called.
Built-in StateBehaviour
Fixed not transitioning on completion when Tween's Duration is set to 0.
Asset Store
Update procedure
Please follow the procedure below when updating Arbor.
Please be sure to make a backup of the project before the update.
If you are opening an existing scene, create a new scene from "File / New Scene" in the menu.
If you are opening the Arbor Editor window, close it once.
Already Removed Arbor folder that have been imported.
Import a new version of Arbor.