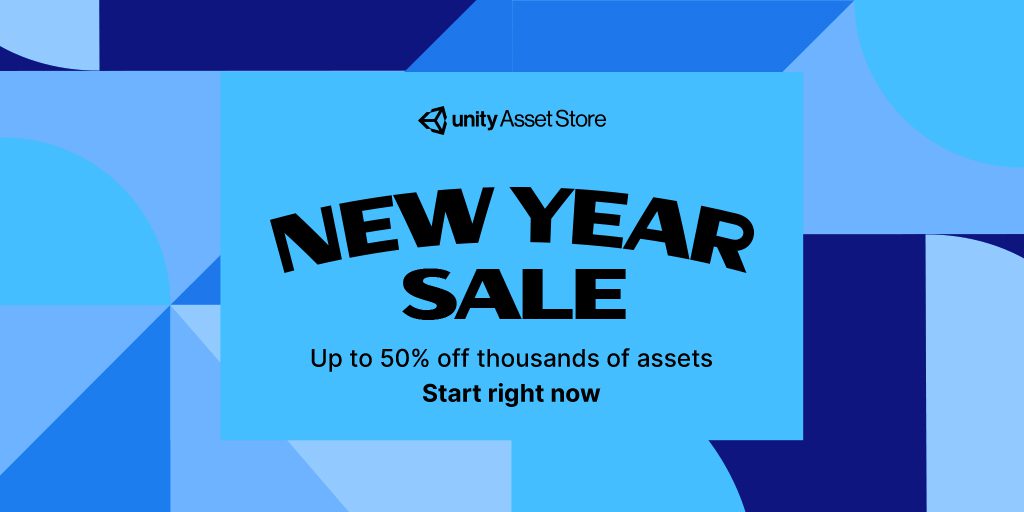 New Year Sale held at Unity Asset Store.
Arbor 3: FSM & BT Graph Editor is also 50% off.
Sale overview
The last big sale of the year, "New Year's Holiday Sale," will be held at the Asset Store, where you can purchase over 5,000 assets at up to 50% off.
The "New Year Sale" period is until December 15, 2020 00:00-January 8, 2021 00:00 (PST).
Special coupon
The following discounts will be added to the special coupon "GOODBYE2020" that can only be used by customers who purchase more than $ 119 in total.
5% off all non-sale assets
30% off 31.5% off eligible assets (30% + 30% x 5%)
40% off 42% off eligible assets (40% + 40% x 5%)
50% off 52.5% off eligible assets (50% + 50% x 5%)
Note:
The special coupon is valid until 03:00 on January 1, 2021 (PST).
When using a special coupon, make sure that the cart contains all the assets you want to purchase, make sure that the total amount is $ 119 or more, then apply the coupon and make the payment.
Please note that if you make multiple payments even if the total amount is over $ 119, the coupon will not be applied and the discount will not be added.